Just two decades ago, beer options in Hawaii were pretty limited.  You could just get a handful of the macro brews, or maybe something from Kona Brewing.  Nowadays, an abundance of great local craft beers and imports from all around the world are well within reach.  If you're ready to learn where to get your hands on some "Good Beer", look no further.
Small Batch Brewing at Beer Lab HI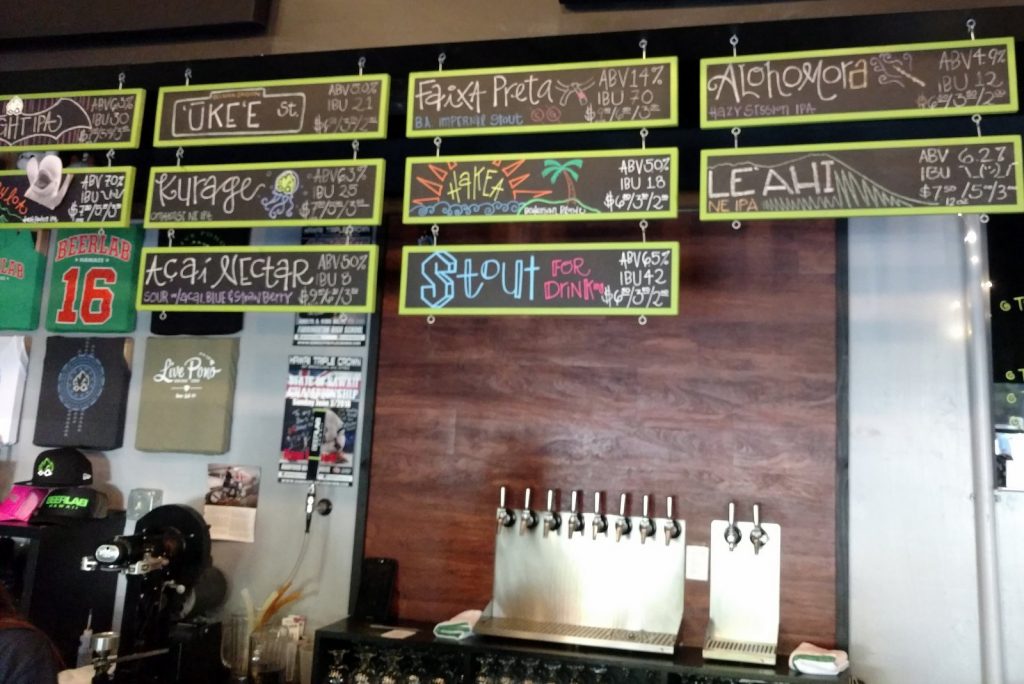 For those that are dead serious about beers and care about things like different hop and malt varietals, your first stop should be Beer Lab HI.  They make a wide range of beers styles, and with their small batch brewing process, they're constantly making new and interesting stuff.  More than your typical IPA and Lager lineup, you'll find sours, stouts, hazy IPAs, saisons, and occasionally something barrel aged. Try a few from what they have on tap, and if you find something you really like, you can take some home in a growler or a crowler.  They've gotten so popular as of late that they just opened their third location. The original Honolulu spot is across the street from Puck's Alley in Moiliili, second in Waipio (Waipahu), and the third at the Pearlridge Center mall (Aiea).
Great Local Craft Breweries
If you're going to Hawaii, you should probably try the stuff you can't get back home.  Luckily, there are now several great local craft breweries to choose from.  Without going into too much detail, I'll list a few of my favorites.  First is Waikiki Brewing Company, a relative newcomer to the scene.  When a local hears that something is coming out of Waikiki, they immediately think touristy and run-of-the-mill.  Their beers, however, are quite the opposite; delightful, balanced, and nuanced.  Next up is a larger brewery that has been around for a while, Maui Brewing Company.  They have consistently put out many good beers for as long as they have been brewing.  My session beers primarily come from these two breweries as they provide a countless amount of delicious drinkable brews.  My last pick would go to Big Island Brewhaus.  They make tasty beers that are nice to pop open at a small get-together.  All three of these can be found at the local grocery store but also have brewpubs where you can get their stuff on tap. (Waikiki, Waimea, Kihei)
Premium Craft Beer and Imports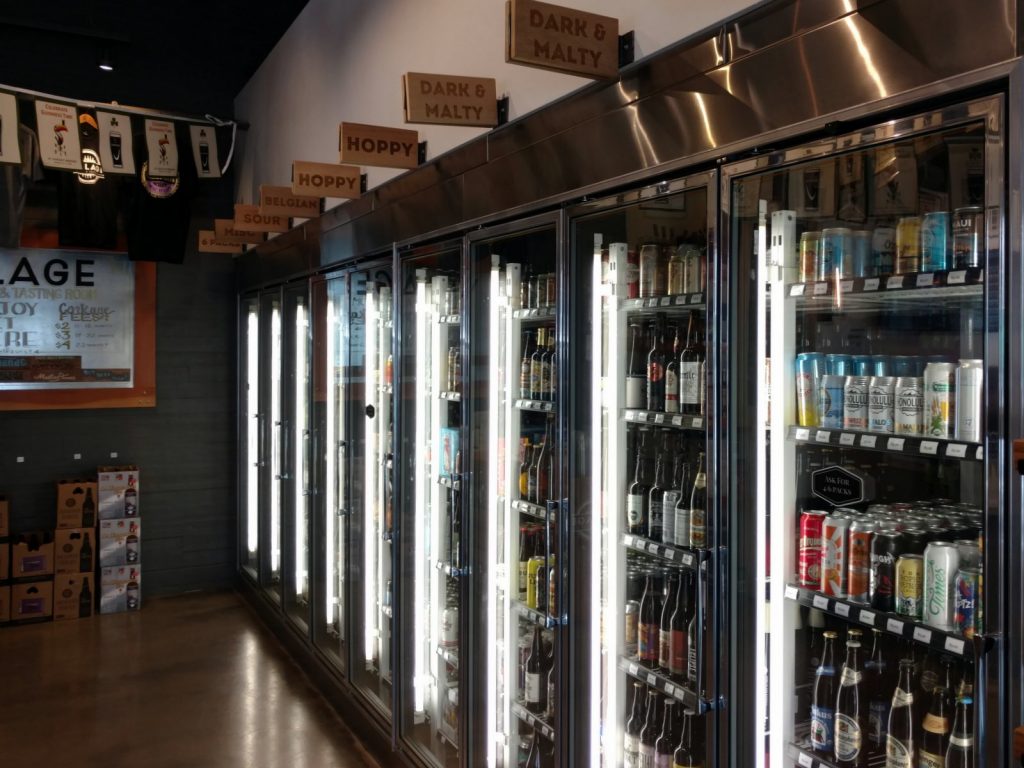 Looking for imports or mainland craft beer?  There are a handful of shops in Honolulu that bring in some really good stuff.  First on the list is the Village Bottle Shop and Tasting Room at Salt in Kakaako.  They have a nice selection, chilled, and sorted by style. They also have a bunch of stuff on tap to try in their tasting room and their meat pies aren't half-bad.  Next up is Tamura's Fine Wine and Liquors in Waialae. They have a large selection of beers and wines here, and their poke (cubed Hawaiian fish dish) is seriously worth going for on its own.  Prices are probably better here than other places on-island.  Last up is a little convenience store in Moiliili called Bev Mart.  A little market in the middle of a residential district, this unassuming shop has some nice beer finds and a good selection of hard liquor.
So even if you're in the middle of the ocean, worry not, as great beer is readily available here.  There are also a few pubs, bars, and tap spots to discuss, but I may go over that at a later time.  Good luck on your own personal beer hunt in Hawaii.