A unique public sculpture by an American modern master combined with a rare solar event makes for an inspiring viewing event in Honolulu just twice a year.
Lāhainā Noon's "Cruel Sun"
A special event occurs every year in the tropics where the sun's rays strike down from directly overhead. Walls and flag poles stop providing shade, and Punxsutawney Phil would definitely not see his shadow. The scientific term for the location where this happens is called the subsolar point.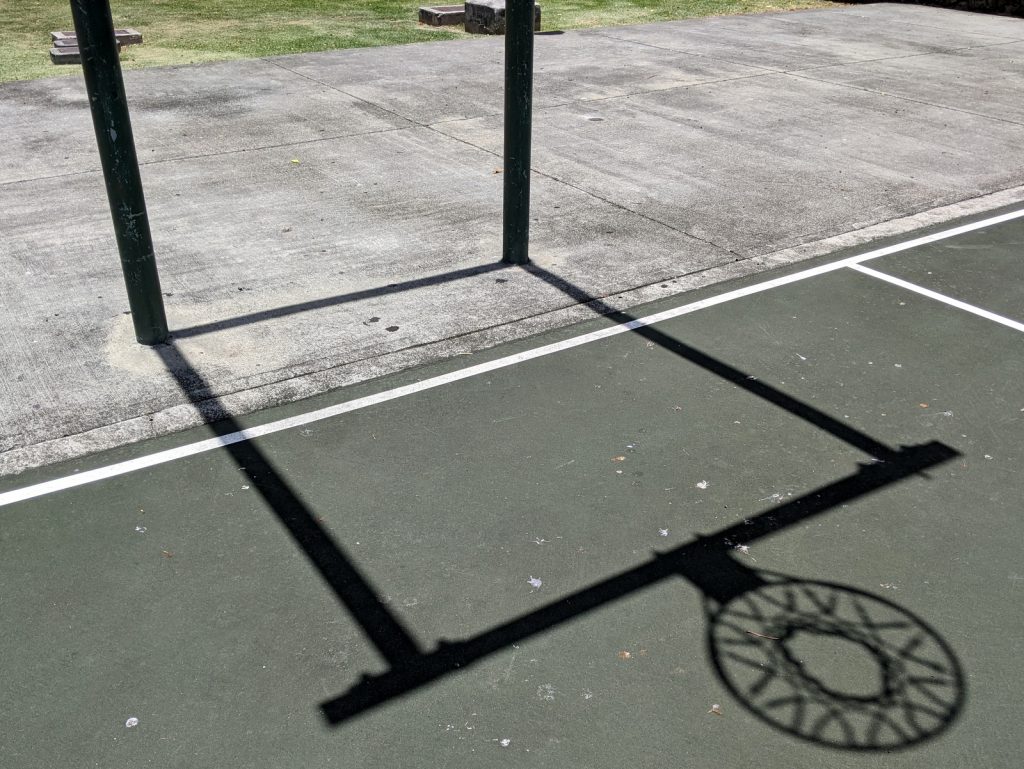 Hawaiʻi, the only state located in the tropics, has given this phenomenon the nickname "Lāhainā Noon", with Lāhāina translating literally to 'cruel sun' in Hawaiian.1 In Honolulu, this solar event occurs twice a year on May 26th, 12:28 pm, and on July 16th, 12:37 pm.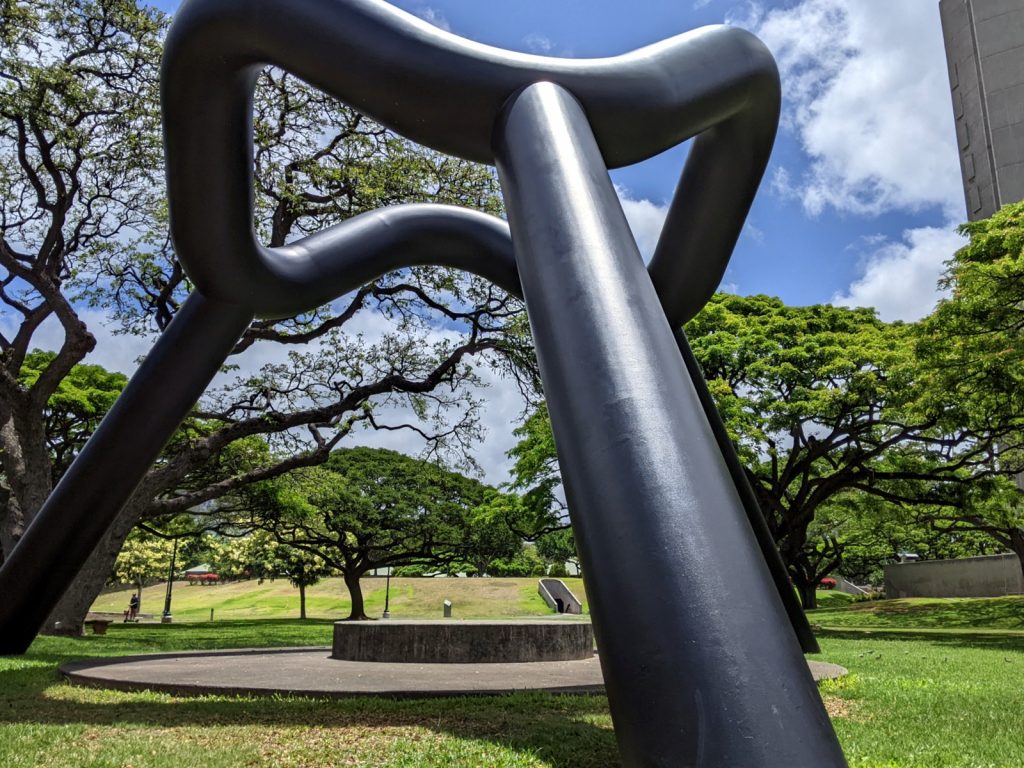 Sky Gate by Isamu Noguchi
Isamu Noguchi completed the public sculpture Sky Gate in 1977. This curvy 24′ high sculpture made from industrial materials lies on the lawn next to the Frank F Fasi Municipal Building. (650 S King St, Honolulu, HI 96813). Noguchi designed Sky Gate as a portal linking the earth and cosmos. Noguchi also described the sculpture as "an evocation to the skies of Hawaiʻi".2 It's beautiful geometric lines and central location truly make it a focal point of the Civic Center Lawn.
Lāhainā Noon x Sky Gate
Now at Lāhainā Noon, something very peculiar happens at Sky Gate. The typically curvy shadows of the sculpture create a perfect circle lining the concrete base that lies beneath it. A small crowd typically gathers each year for this biannual celestial event. If you'd like to see this in person, check out the info listed below.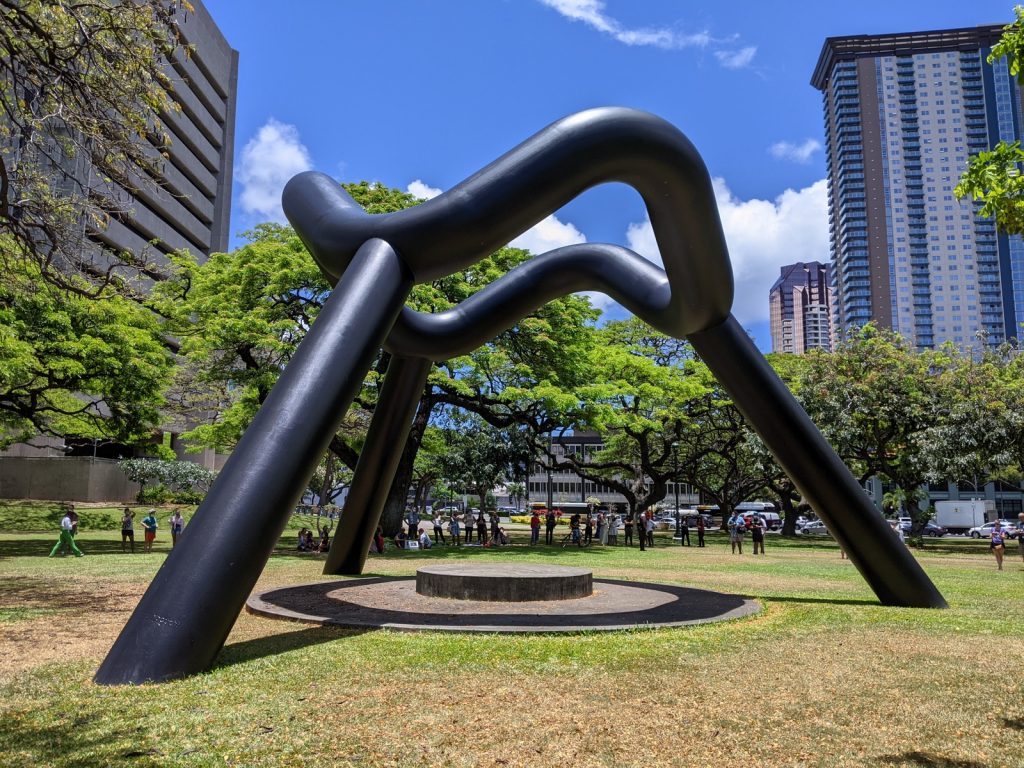 Address: 558 S King Street, Honolulu, HI 96813
Parking: South King Street has metered parking close to the sculpture, and there's a nearby municipal parking lot at 346 Alapai St, Honolulu, HI 96813
Date/Time: May 26th, 12:28 pm, and July 16th, 12:37 pm.
At the end of last year, curiosity struck and I revisited Sky Gate. In particular, I wanted to see what the shadow looked like when the sun's angle was much lower. In mid-November, the circular shadow turned into almost a perfect rounded square.
Both shapes are quite striking when looking at what's creating the shadow. The forethought to produce these in the only state where this is possible is quite astonishing. In my mind, it's no wonder that Isamu Noguchi is considered a true modern master.
Notes
(2020, May 13) Lāhainā Noon Bishop Museum Blog https://blog.bishopmuseum.org/planetarium/lahaina-noon/
Ana Maria Torres, "Isamu Noguchi A Study of Space" (2000) 303.