If you're planning out your first trip, or even if you've been to Tokyo many times.  There's a small neighborhood not recommended in any guidebook that you should definitely look into, the old downtown Edo neighborhood of Ningyocho.
Ningyocho is a charming little neighborhood located in the eastern part of Nihonbashi, a district in central Tokyo.  The birthplace of Edo Kabuki theater 400 years ago, this contemporary area is steeped with history and tradition. I've been to Tokyo more times than I can count, and I keep going back to Ningyocho (and the handful of neighborhoods directly surrounding it) every time I go to Tokyo for the following reasons:  The neighborhood has a wonderful vibe, transportation to the airport and other parts of Tokyo is super convenient, and there's an overabundance of exceptional restaurants and cafes all within walking distance.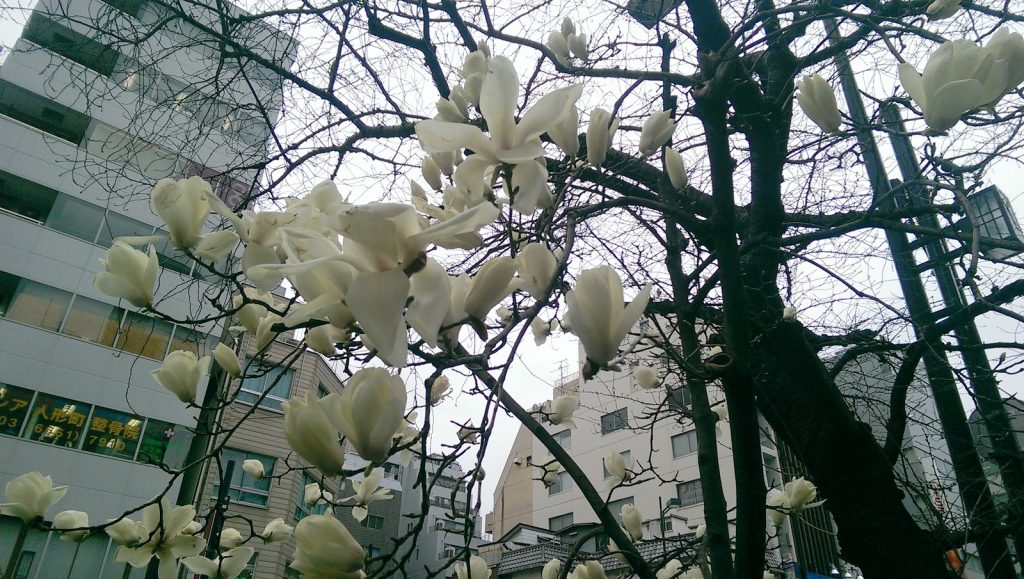 Ningyocho's Chill Neighborhood Vibe
When staying in any city for longer than a few days, the vibe of a neighborhood really comes into play.  Many areas of Tokyo have an electric, energetic, bustling vibe which is wonderful to experience but sometimes not enjoyable when trying to wind down your day.  Another vibe I try to avoid is the 'overly touristy' one that feels more like the visitors than the city itself.  There's the commercial district, full of high-rises but slightly lacking in character, the overly posh neighborhoods where I feel out of place, and the nightlife neighborhoods which are a lot of fun, but late-night noise and staggering patrons not so much.
Ningyocho and its surrounding neighborhoods have a vibe that could be described as relaxed, homey, and friendly.  Not too busy, and also not too old and quiet that everything is closed at an early hour.  A bit residential, but not so much so that there aren't places to discover on every block.  If I were Goldilocks, this is the neighborhood that's "Just Right".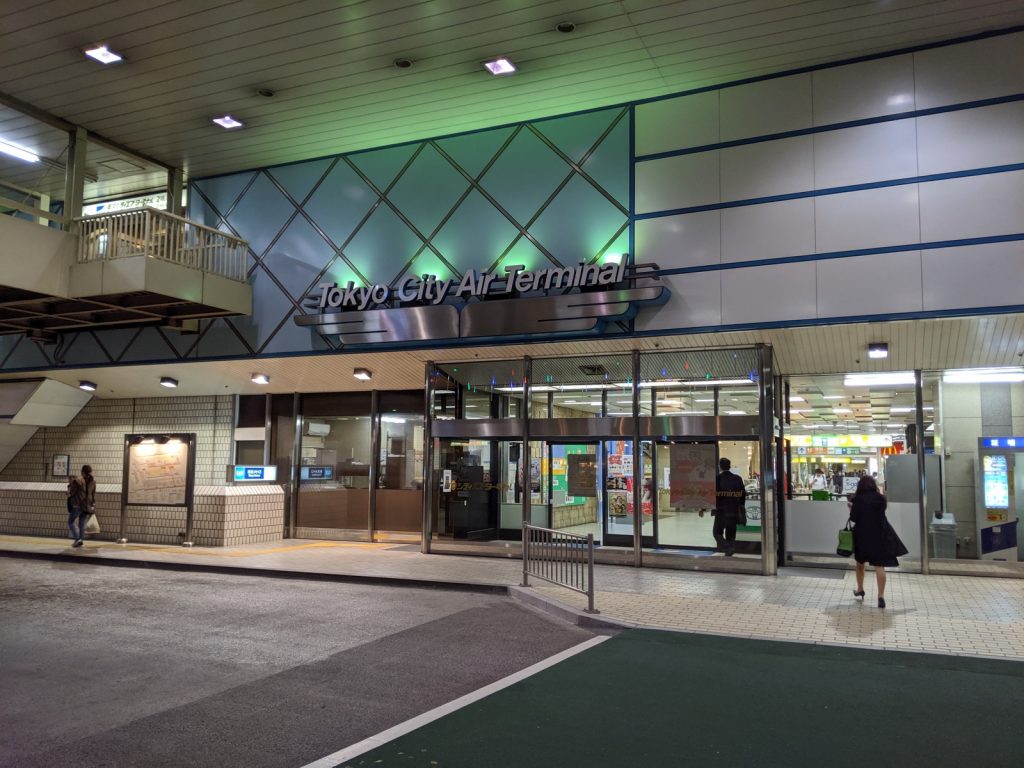 Transportation Made Simple
Getting to Ningyocho to and from both Haneda airport and Narita airport with luggage is about as easy as it gets.  Nestled in nearby Hakozaki-cho is the Tokyo City Air Terminal (T-CAT). Unlike 4 & 5-star hotels that have rides scheduled just a few times per day, Limousine buses go to and from both airports at all hours, and sometimes multiple times every hour.  Ride times are about 30 minutes from Haneda (~¥800) and an hour from Narita (~¥2800, less with a foreign passport).  They handle your luggage for you, the ride is in a comfortable climate-controlled bus, and they provide free WiFi.  It's cheaper than some JR alternatives, and lines and crowds are almost non-existent.  As a fallback, you can also get to Ningyocho by simply going to Tokyo Station followed by a 5-minute taxi ride.
With Nihonbashi being so central, it makes it easy to get to any of the other 22 Tokyo wards.  Three different subway lines crisscross through the area (Hibiya Line, Asakusa Line, Hanzomon Line) through Ningyocho and Suitengumae Station. If you add nearby Hamacho and Nihonbashi Stations, you can add three more subway lines at your disposal. (Shinjuku Line, Tozai Line, Ginza Line)  This makes a majority of trips require at most a single transfer. If going further with luggage, the nearest bullet train hub (Tokyo Station) is just a short taxi ride away.  You could also get creative using the limousine buses at T-CAT, taking one to the airport, then again to another destination at potentially a fraction of the cost of a taxi ride.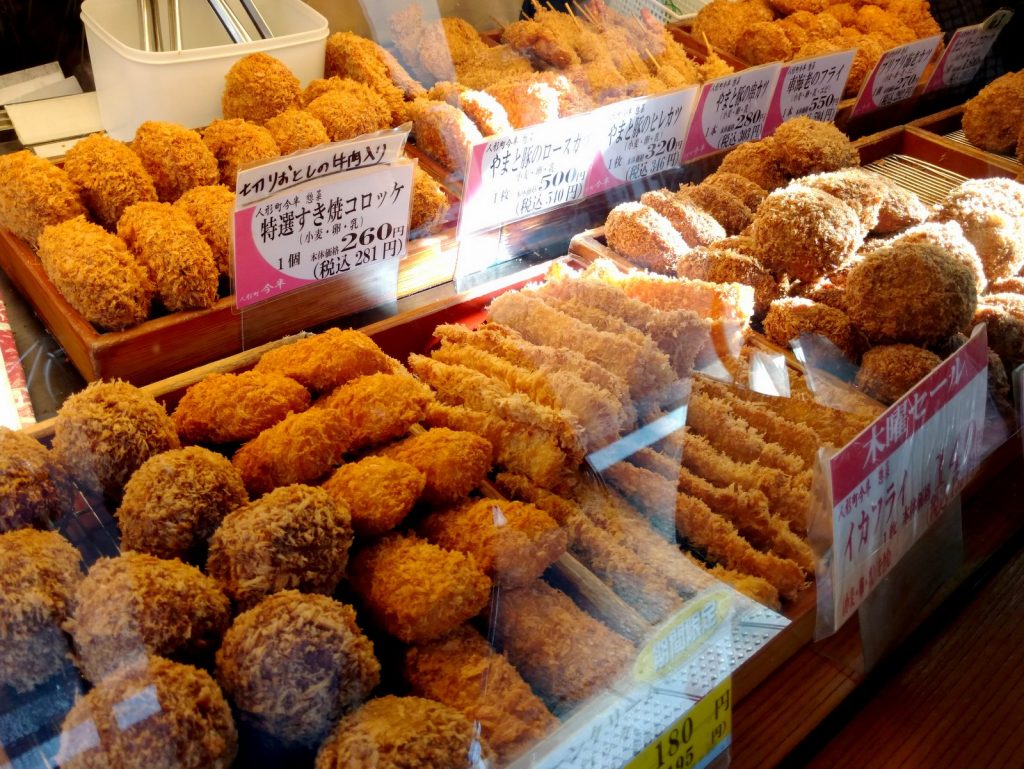 Exceptional Food within Walking Distance
The variety and quality of foods you can get in this small group of neighborhoods is beyond belief.  A pair of renowned sukiyaki places running for well over a century or two (Ningyocho Imahan, Tamahide).  Tokyo's top sushi restaurant with a ridiculous waiting list (Sugita) and great edomae sushi places by the handful. 10 restaurants with a Michelin star (or two) from many different cuisines.  A pizzaiolo that trained in Napoli (Il Tamburello). Tokyo's oldest Japanese confectionary shop (Kanmidokoro Hatsune).  Modern coffee shops and century-old kissaten from the turn of last century.  Instead of going on, I'll shake up the format a bit and put them and a few places of interest into a google map. (This Nihonbashi map includes neighborhoods within walking distance of Ningyocho)
https://drive.google.com/open?id=1zFmMQTSeBc-7QlWWJCA–QeGs1nPDzAR&usp=sharing
Once again, it's just a short list of blurbs about my favorite places, without any of the Michelin places. (you can find them here)  There are also tons of wonderful places I did not list due to time. (my personal map of the area that I use on trips has probably 4 times the amount of locations in the same area)  If you visit the neighborhood and find a gem feel free to post it in the comments below.
To balance it out, I'll throw out a couple of reasons to not consider staying in Ningyocho.  If you bought a Japan Rail Pass for the full duration of your trip, there aren't many JR lines in the area and I'd recommend staying at a place closer to a major JR line (like Tokyo Station) to get your money's worth.  Also if you prefer a different vibe, and what I've described doesn't fit your personality, Tokyo is a varied, huge, wonderful place. There's definitely another area out there that's more suited for you (but Ningyocho is awesome!).