I'm a big fan of cult films and over the years, I've taken a handful of side-trips to film locations.  If you're a pop culture aficionado, there are probably some movies or tv shows you love that you have watched more than a handful of times.  For the most rewatchable on your list, here are a few tips on how you can turn your favorites movies and shows into a fun day trip on your next vacation.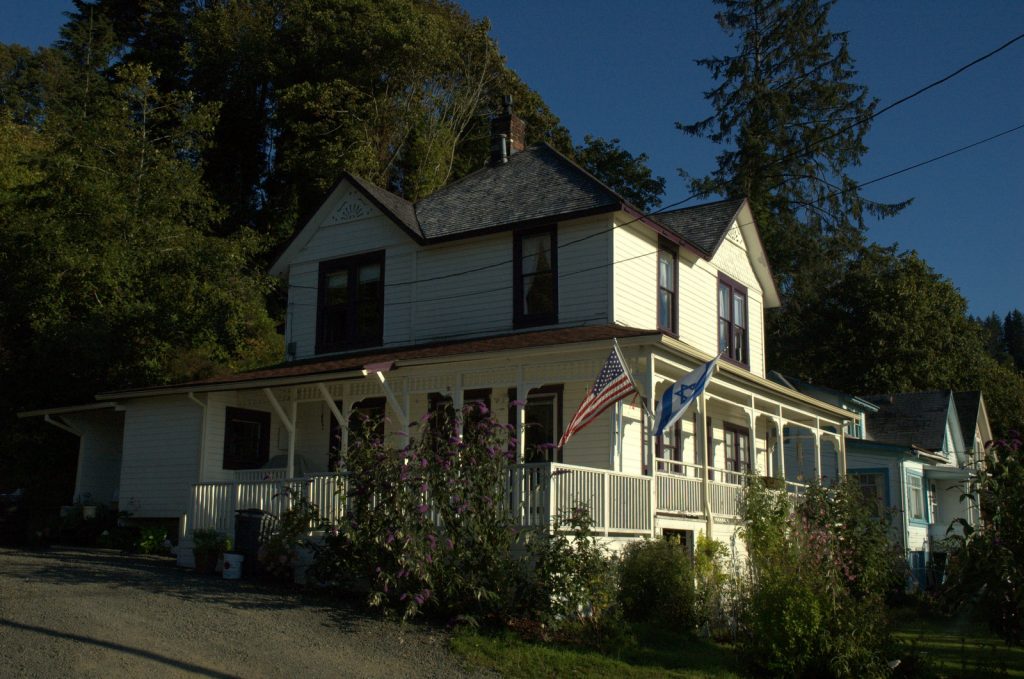 Like many people my age, The Goonies was a personal favorite growing up.  It was over a decade ago that I took my first foray into visiting movie locations and for research, I typed 'Goonies Filming Locations' into my favorite search engine.  A handful of websites came up showing people making the trek to the Goonies house which was located in a port city in Oregon named Astoria.  I was going to hit the Pacific Northwest later that year so I printed out a list of addresses from the website and set aside a day to hit the coast and make a day trip out of it.
The city of Astoria was beautiful, it had a cool nostalgic vibe to it like it was preserved in a bubble from a few decades earlier. Did a short jaunt through the area and visited a few set locations from the movie, but by far the most memorable was the Goonie House.  It was nearing sunset and the Goonie House didn't have a zip-line from Data's House next door or a fence to do the truffle-shuffle in front of but was in itself was quite nostalgic.  We spent a few moments in the crisp air soaking it in, and as we headed to leave we were absolutely struck by the view from the top of the path.  From hill to shore, the city in its entirety could be seen from that point.  Quaint houses lined up and down the wayside and a huge bridge could be seen off in the distance going over the Columbia River.  Probably spent more time enjoying the view than the house itself.  From recent reports, the house owners unfortunately no longer allow people to enter the private driveway, but I personally will never forget that day or that view.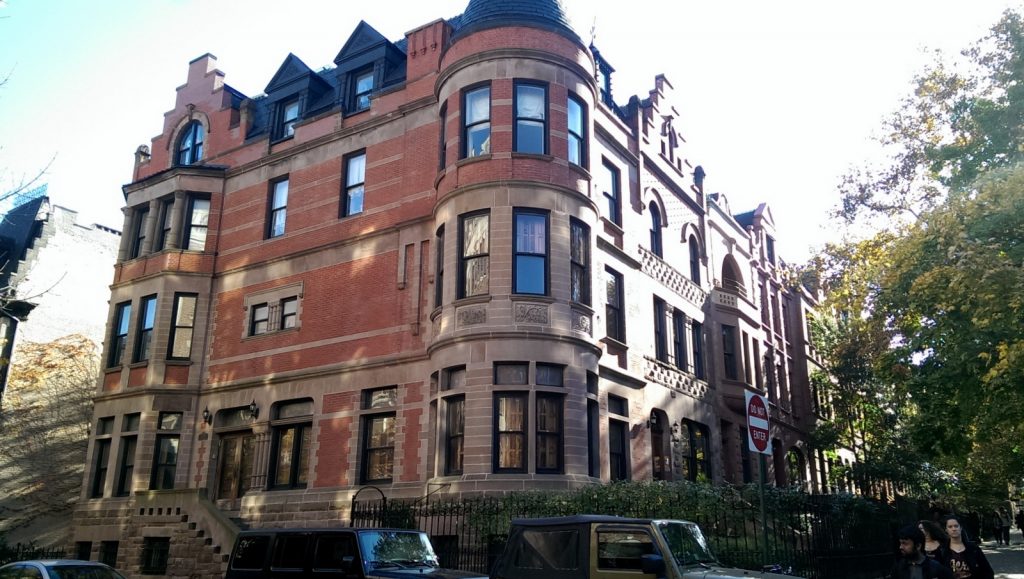 Another good way to find film locations, especially if you're going to a city that does a lot of filming is to type the city name you're visiting into a search engine and follow it with movie or filming locations (ex. new york movie locations).  Before a New York trip a handful of years ago, a search engine brought me to a 'giant' list of films shot in New York.  I found a couple from the list that I was interested in visiting and followed up by looking up the address in Google Maps to see how far it was from other things I was going to do.  Next, I used Google Street View to verify that the location was still there.  When visiting film locations, I often notice that the whole neighborhood (like Hamilton Heights above) is visually beautiful, interesting, and have a lot of character; which may be the reason they shot there in the first place.  If you don't have a busy schedule, I'd recommend spending some time exploring the area to get a feel of a neighborhood's vibe, and possibly a new experience or two as it makes for a better and lasting memory than just getting a nostalgia hit and an interesting photo.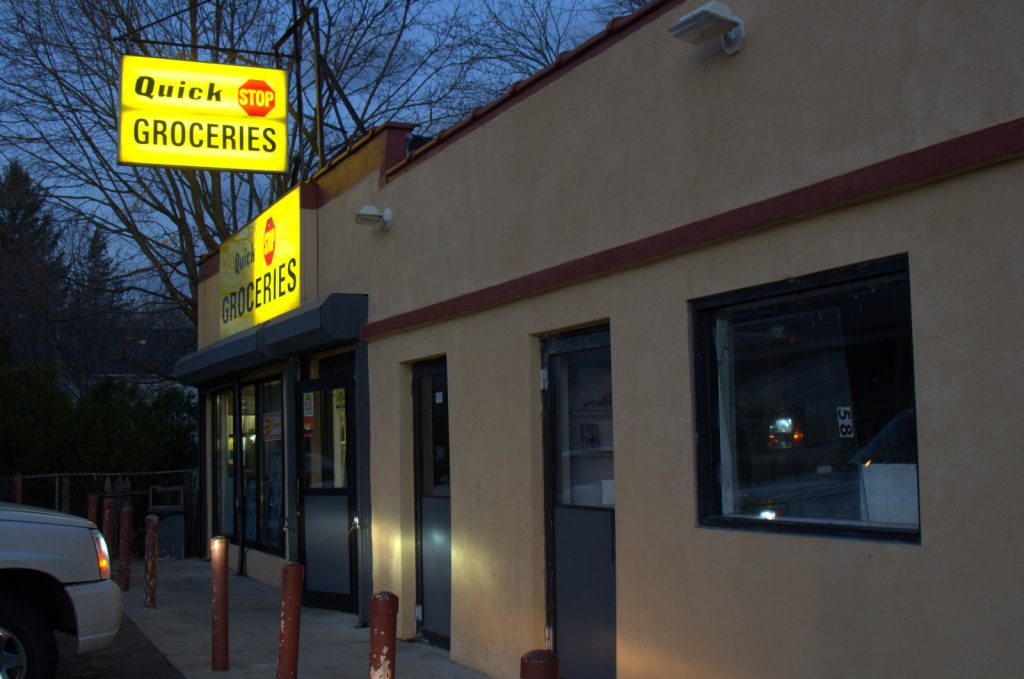 Almost a decade ago, I decided to take a day trip out to the location of one of my favorite cult movies from the 90s, Clerks. Took a train from Manhattan to New Jersey, and spent most of the day checking out the eclectic shops and locales in Red Bank.  As the sun began to set, we headed to the movie's main shooting location, the convenience store.  It was in nearby Leonardo, and we asked the taxi driver if he could wait for a few minutes as we checked out the store.
The interior's layout was nearly unchanged and you could run scenes from the movie in your head from the exact spots it was taken.  As I was taking some photos inside, a customer asked why I was taking pictures and I noted that I really liked the film that was shot in this convenience store.  He pulled out his keys and asked if I wanted to take a picture of it and I gave a quizzical look for a half-second, then noticed that he looked like the gentleman from the movie who got his keys thrown out.  I asked if that was him and he concurred.  Apparently, he still lived in the area and went to the convenience store on occasion which was an amazing fortuitous surprise.  I got a quick picture with him, picked up some snack cakes to go, then took the waiting taxi to the ferry to get back to the city.
As I look back, my biggest relief from that day trip was that I planned the first stop in Red Bank.  Had I just gone to the convenience store trying to 'wing it', I would have probably been stuck freezing in a mostly residential area running a huge taxi bill with many places closed since it was the Jersey Shore's off-season.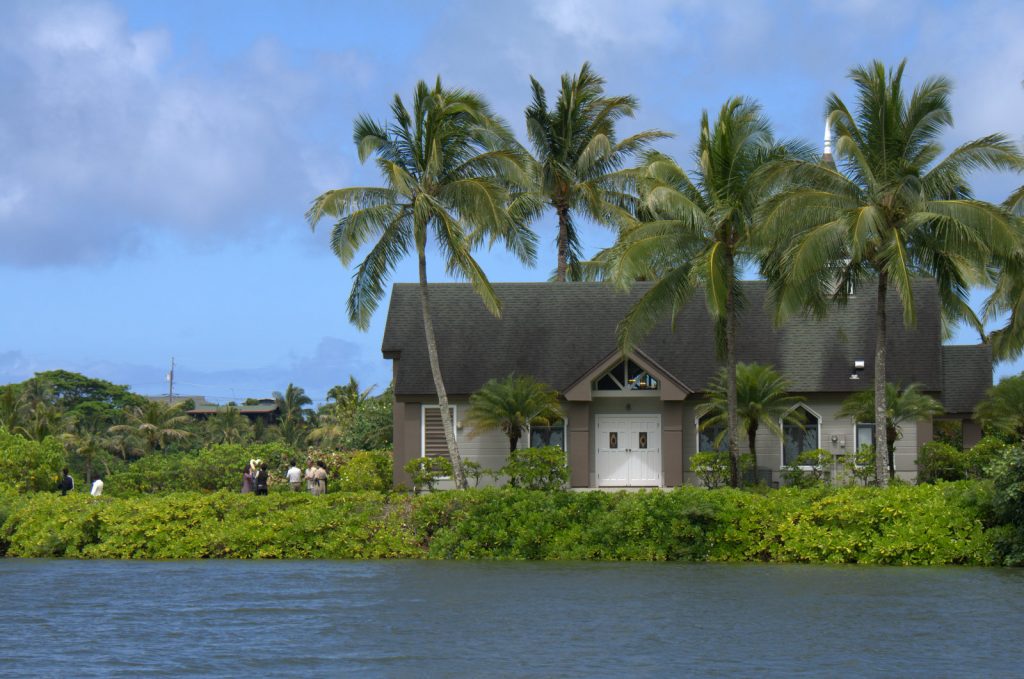 Hopefully, you will be able to glean something useful about planning movie location day trips from this post.  On a related note, if you're heading to Oahu and would be interested in movie locations there, I'd recommend taking a quick jaunt out the windward coast as quite a few things were shot there.  Off the top of my head, many parts of Jurassic Park, 50 First Dates, Lost (TV Show), and Karate Kid 2 were all shot in that coastal area.